Lake George Wedding Photographers
The photographs taken at your wedding are what keep the memories of the day alive. When you look back on your special wedding day, it is the pictures and the videos that help refresh the feelings that you had and the joy you shared. Choosing a photographer is an important decision. Click on any of the links below for photographers in Lake George and the surrounding areas, who specialize in wedding photography. As you decide on the professional you will hire, be sure to ask them all the questions you have and ask to see pictures from weddings they have previously taken photos at.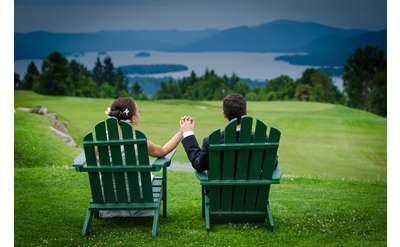 McLaughlin Photography
Queensbury, NY
Experienced and professional Lake George and Adirondack photographer.
Jim McLaughlin of McLaughlin Photography has photographed over a thousand weddings. With a love for the outdoors and an eye for creativity, he has the experience and imagination to capture your most important memories in a special, personable way.
Collignon Photography
Queensbury, NY
Collignon Photography specializes in Wedding Photography, Event Photography, and Portraits of all kinds. Relaxed, Fun, Real Life Moments, Captured to last you a life time of memories.