Favors & Gifts
Choosing the right favors, gifts, and stationery for your wedding is a distinctly personal choice – you will want to make each a special and unique representation of your marriage. The professionals below can provide you with personalized custom stationery, printing options, favors, and meaningful day-of gifts for your bridal party!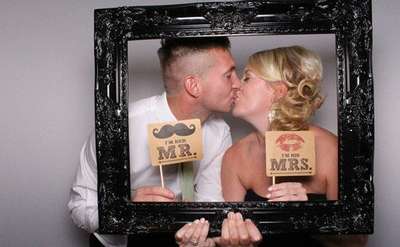 Smile Lounge Photo Booth NY
Ballston Spa, NY
Servicing the Capital Region and surrounding areas as well as NYC, Eastern Massachusetts and Southern Vermont, the Smile Lounge Photobooth NY offers a unique and custom experience unlike any other photo booth service.
Paintings by Rhea
Rhea Costello, New York native with family ties to the Adirondacks. She moved with her family to California at age 13 and soon indulged her artistic interests by experimenting with a range of mediums from acrylic and charcoal to batique and etching.
Love is on Lake George
Queensbury, NY
Love is on Lake George has the perfect wedding favors for your upcoming Lake George Wedding - including custom and personalized items that your guests will treasure We offer unique metal decor, bridal party gifts and we deliver custom welcome bags.
Mapleland Farms
Salem, NY
Craving that rich, melt-in-your-mouth maple flavor? You'll find amazing Maple Syrup, Maple Cream, Maple Candy, Maple Fudge and more at our friendly little store in Salem (products also available online). Maple treats make perfect wedding favors!