Small, Intimate Wedding Venues In & Around Lake George
Planning a small, more intimate wedding in Lake George? Lucky for you there are a number of venues in the region that are perfect for ceremonies and receptions for groups from 10 to 100 guests. Many you know, some are hidden gems, but all will delight. Take a look at the following Lake George halls, venues and restaurants for the perfect facility to cater to your small wedding and/or reception.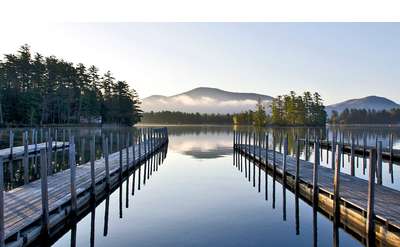 Algonquin Restaurant
Bolton Landing, NY
A Lake George Tradition!! Photographed all day long, The Algonquin sits on one of the most beautiful bays - on the Queen of America's Lakes! For lunch or dinner, fresh foods and attentive service - perfect for families and celebrations alike!