Wedding Ceremony Sites
Where you choose to exchange your wedding vows is one of the most important decisions you will make. The setting for your Lake George wedding ceremony should reflect your and your spouse's personality, as well as accommodating the planned number of guests. Many couples choose non-denominational locations, often hosting their wedding ceremony at the same location as their reception. Others choose more traditional locations, such as churches or synagogues. Browse through the various locations and settings to find the one that's just right for you.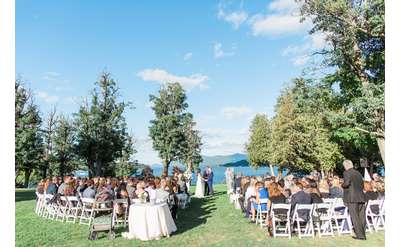 Fort William Henry Hotel
Lake George, NY
The ideal location for romantic Lake George weddings. With spectacular views of Lake George and the Adirondack Mountains, this estate still holds all the charm of a century ago. It's where wedding dreams come true and happily ever after begins.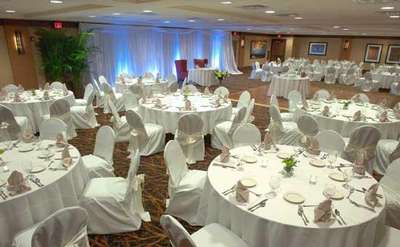 Holiday Inn Resort at Lake George
Lake George, NY
The Perfect Place for Your Perfect Wedding
The Holiday Inn Resort at Lake George has decades of experience putting together the most memorable weddings imaginable. The resort's charming ballroom, the Prospect Room, offers 2,500 square feet of space that accommodates up to 150 people.