Reception Venues for Large Weddings in the Lake George Area
Looking for a venue for your wedding can be one of the most exciting steps in planning your big day! You may notice that as your guest list gets longer, the list of venues that can hold your reception could get smaller. Have no fear, we've rounded up some of the most beautiful places to have your wedding reception in Lake George and surrounding areas. No need to worry about leaving friends and family out, these venues can accommodate 500 guests and over!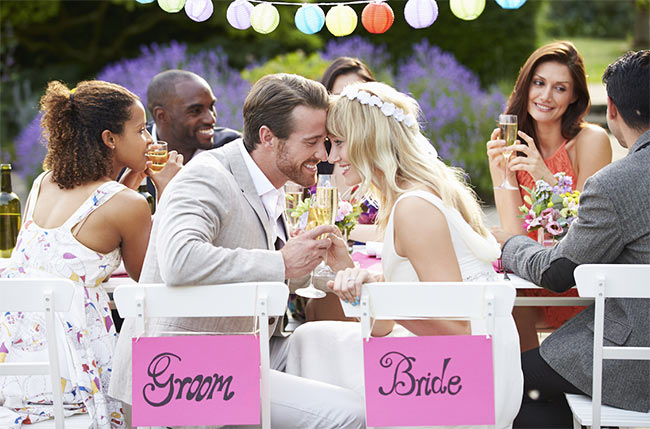 Lake George
The Roaring Brook Ranch Resort & Conference Center, located only two miles from Lake George, provides a beautiful Adirondack backdrop for your reception. The Dining Room can accommodate up to 700 people at banquet capacity and its Conference Hall can hold up to 500 people in a school room setup. To help you visualize, banquet style seating is most common at weddings and has guests seated at circular tables seating inwards. In a school room setting, long, rectangular tables set up in rows would work best.
What better way for your guests to experience the beauty of Lake George than by celebrating your nuptials cruising around the Lake itself? The Lac du Saint Sacrament is the largest cruise ship on the inland waters of New York and serves as a great option for a truly standout cocktail reception. The steamboat can hold up to 1,000 people  for cocktails and hors d'oeuvres! There are two fully-enclosed climate controlled decks, two open air decks (great for photo ops and views of the Lake!) and a handicap elevator so everyone can reach each level of the boat.
Nearby in Saratoga
Just a short drive south from Lake George, Saratoga is home to the magnificent Hall of Springs. This glamorous and historic venue sits in the Saratoga Spa State Park adjacent to SPAC. The ballroom has 38 foot ceilings with three stunning crystal chandeliers and an outdoor patio with a view of the grounds, sure to leave your guests in awe! The Hall of Springs can comfortably hold 500 guests for a cocktail reception and up to 450 for a sit-down dinner with sufficient room for dancing. Ceremonies can also be held on the grounds if the weather permits.
Further South in Albany
The Empire State Plaza Convention Center, located in the heart of downtown Albany, serves as a great venue for a large wedding. When the room is set up theatre style, it can hold up to 2,500 people and up to 950 classroom style. The tables can be placed on each tier of the convention center, all looking down on the large dance floor in the center.
Want to view the city skyline from the Hudson River at your reception? Captain JP Cruises is a wonderful option in the Capital Region. The four deck cruise ship can accommodate and seat 500 people comfortably. There are three enclosed decks with air conditioning and heat, several bars and a dance floor on each deck.
Planning a large wedding can be difficult, but we hope this list of reception venues that can cater to a long guest list helps.