Find the Perfect Lake George Wedding Venue That Matches Your Style
When thinking about their wedding day, every couple pictures the perfect venue where they'll profess their love for each other in front of friends and loved ones. From rustic barns to scenic backdrops and formal settings, there are many options to match your particular style. Find out about the different types of wedding venues in the Lake George region.
Stay Classic and Chic at These Formal Venues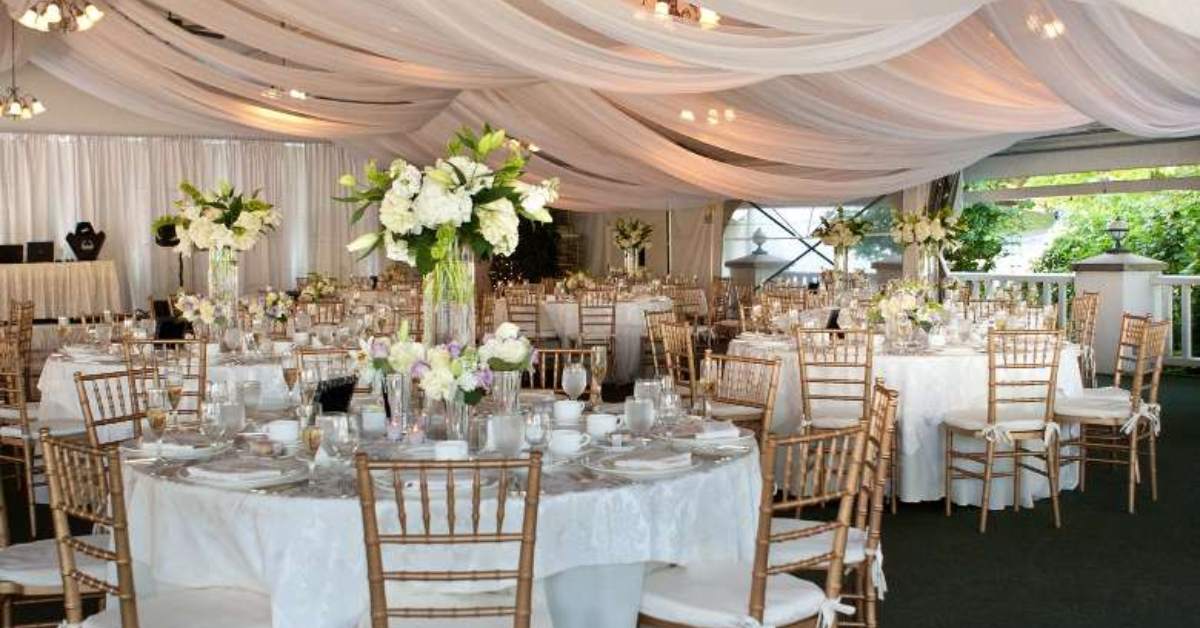 The Sagamore Resort in Bolton Landing is a stunning destination on the shores of Lake George. Their four luxurious on-site venue options, dedicated staff, expert culinary team, and customizable wedding packages will allow you to make your special day perfect, down to the smallest details. If you desire a classic and upscale vibe, this is the choice for you.
Top of the World Golf Resort is named for its gorgeous views of Lake George and the Adirondack Mountains. This stunning vista will create an unforgettable backdrop for your day, and their delectable menu options and accommodating staff will make your wedding feel truly special. If you are interested in a timeless locale for your big day, Top of the World Golf Resort is it.
Holiday Inn Resort at Lake George
If you're looking for a venue with decades of success, the Holiday Inn Resort at Lake George is an exceptional option. With an established reputation, a delicious menu, and gorgeous accommodations, the Holiday Inn Resort will give you an outstanding formal wedding experience.
Find a Beautiful Venue That Will Make Your Elopement Special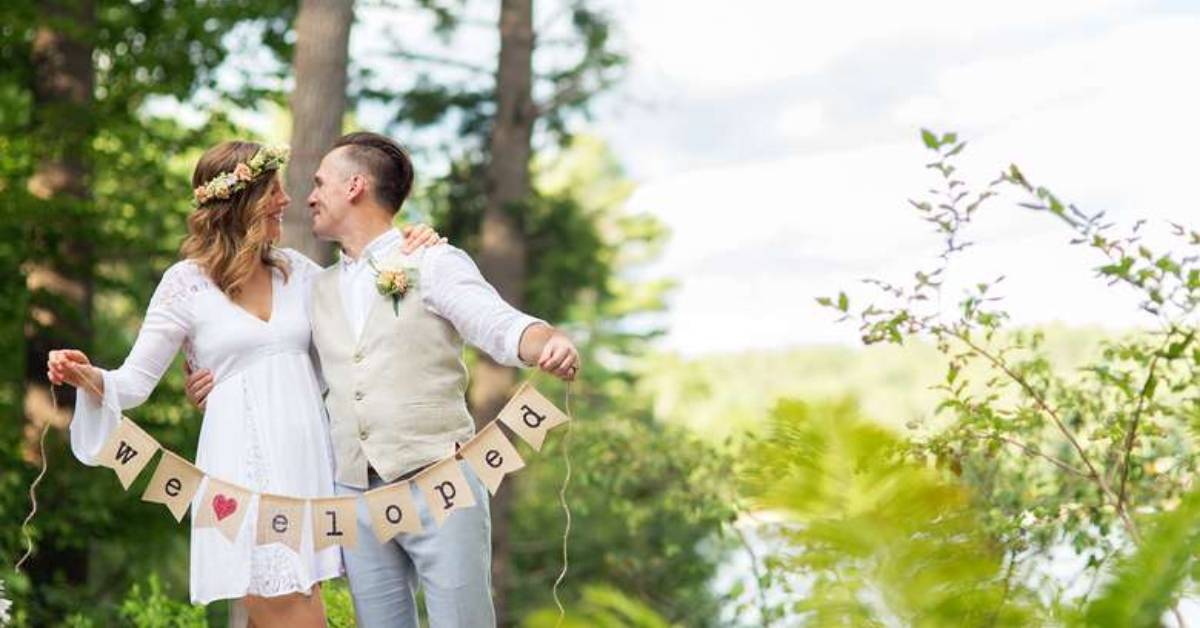 The Fern Lodge is an intimate, romantic venue in Chestertown that's just the right size for a small wedding or elopement. The Lodge specializes in small weddings, and thanks to its intimate size, you can even rent out the entire space for your event, with up to 16 guests, including you and your future spouse. Because of their team's expertise, you can trust that your elopement will be memorable.
Forest Lake Camp is located just north of Lake George, on 823 acres of Adirondack beauty. If you're dreaming of a gorgeous, nature-focused location for your elopement—with plenty of fun options for your guests—choose Forest Lake Camp. You can get married on the lake, around the campfire, at the nature center… the options are endless, and totally customizable to you.
Embrace the Rustic Adirondack Vibe of These Venues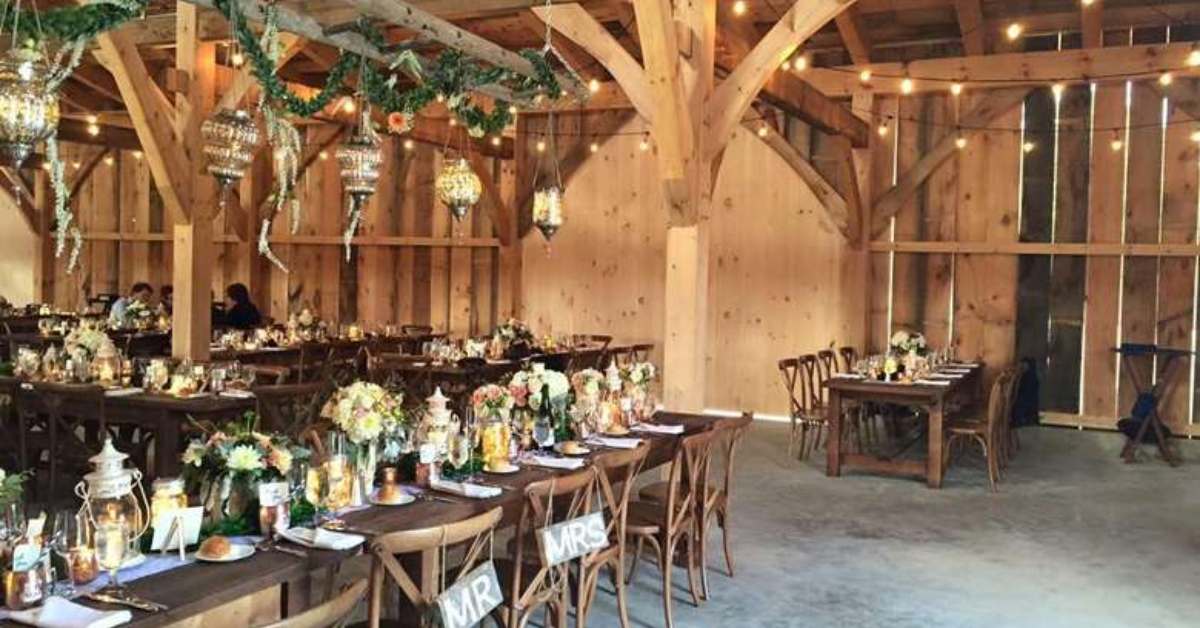 If rustic chic is your vibe, The Barn at Lord Howe Valley in Ticonderoga is the ideal locale. This gorgeous timber-frame barn is full of character and charm, from the warm wooden walls to the hanging greenery and signature chandeliers. Plus, the mountain view just outside the barn will provide a rustic and natural backdrop for your wedding.
Roaring Brook Ranch Resort is a stunning venue that overlooks the beauty of Prospect Mountain. The Resort will add a nice rustic touch to your big day, and they boast both indoor and outdoor spaces. For an authentic Adirondack ranch experience, check out Roaring Brook Ranch Resort in Lake George.
One-of-a-Kind Venues for Your One-of-a-Kind Love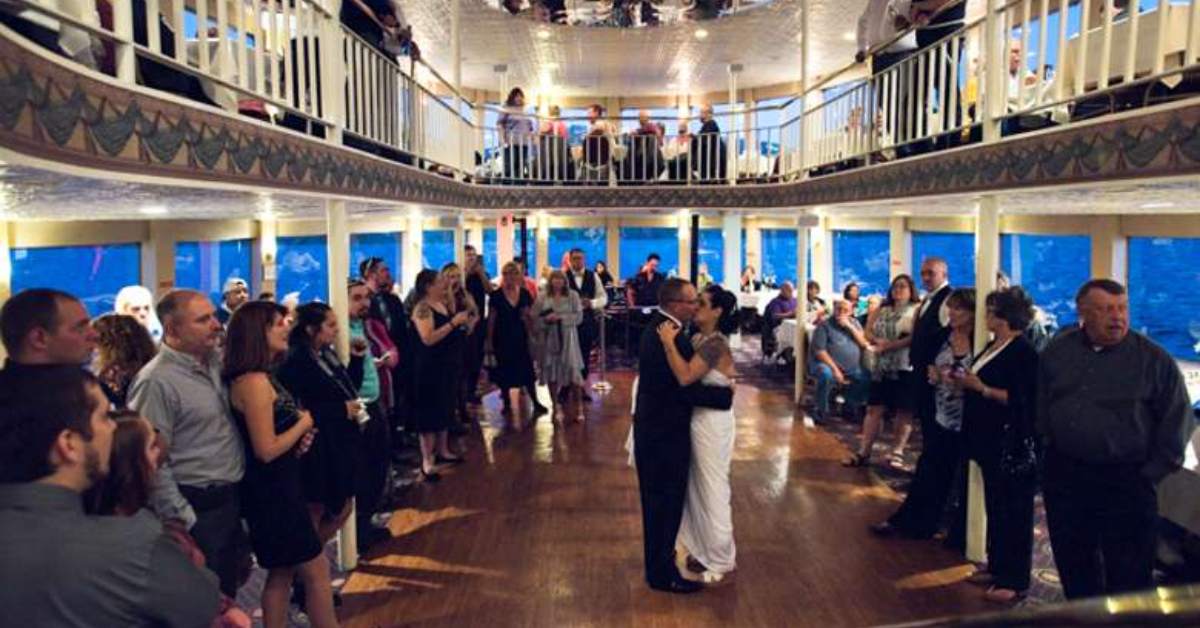 Fort William Henry Hotel, located on the banks of Lake George, is the ideal venue for history buffs and romance-seekers alike. This beautiful spot offers both a chic backdrop with formal accommodations and a unique twist, thanks to its proximity to Fort William Henry. The fort is also the perfect place for incredible wedding photos.
For a truly unique venue for your wedding, consider the Lac du Saint Sacrement! There's nothing more romantic and showstopping than saying your vows atop the gorgeous waters of Lake George on the largest cruise ship on the inland waters of NY State. You can also enjoy your reception on the boat as well for an unforgettable experience.
Surround Yourself With the Natural Beauty of an Outdoor Venue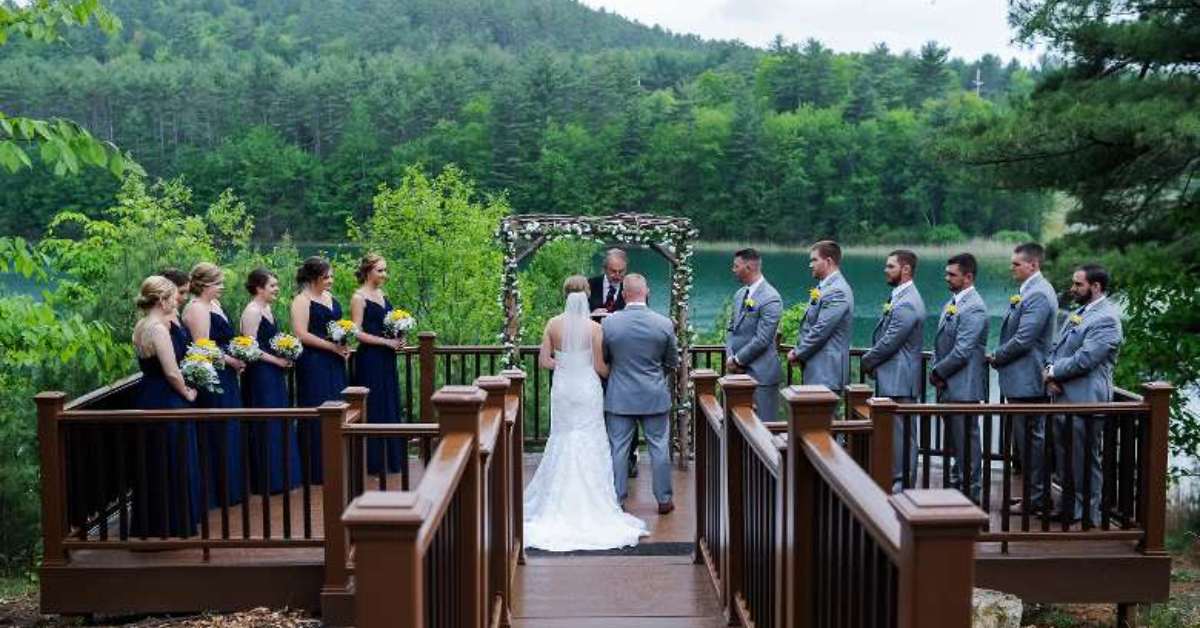 If you're on the hunt for an outdoor venue with jaw-dropping panoramic scenery, you'll want to see The Lodge on Echo Lake. The Lodge offers five outdoor wedding location options for your big day, which means you'll be able to find the dreamy Adirondack backdrop you've been searching for.
One of the best parts of Dunham's Bay Resort is the flexibility you have when planning. They only host one wedding at a time, so you'll have full access to choose from any of their outdoor locations for your ceremony. Thanks to this exclusivity, you'll also have the opportunity to take photos all over their gorgeous property.
If you want an intimate venue with some of the most scenic views of Lake George, The Boathouse Restaurant is the ideal location. The restaurant is directly on the shore of the lake, so you'll be surrounded by natural beauty as you say 'I do."