7 Quirky and Romantic Wedding Venues In & Near Lake George
The pristine lake. The gorgeous mountains. The surrounding beauty of the Adirondacks. Who wouldn't want to get married in the incredible Lake George area?
You could get married on a boat, in a barn, in a historical building – even at The Great Escape Lodge! If you're in the midst of planning for your big day, you'll especially want to check out these seven quirky and romantic wedding venues in the Lake George region.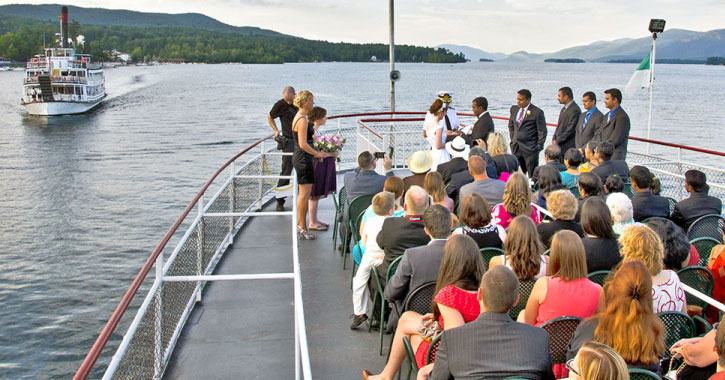 When you think of your Lake George wedding, do you picture yourself getting married on the actual lake? Because you can! The Lake George Steamboat Company offers two different ways to get married on the lake, on the Lac Du Saint Sacrement or on the Mohican.
The Lac Du Saint Sacrement is the largest cruise ship on the inland waters of New York State with two full-length, enclosed, climate-controlled interior decks and two open-air decks. This boat can accommodate parties as large as 350 for a formal dinner, or a cocktail party for up to 1,000.
The Mohican is available for onsite pick up at various locations around the lake, and this boat can handle up to 120 for a buffet dinner or up to 300 for a cocktail party.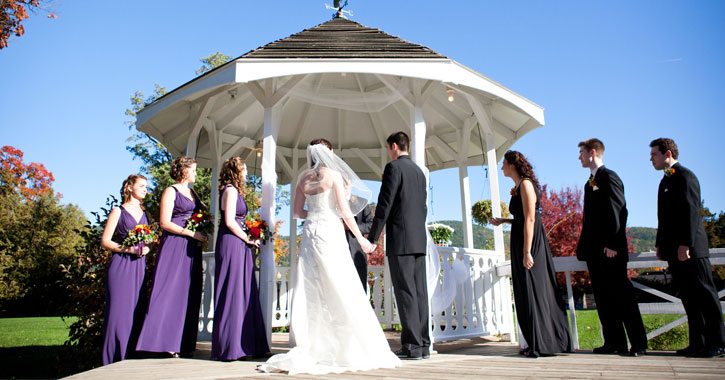 Many may not realize that Lake George holds an important place in history, and this is especially apparent at the Fort William Henry Hotel. If you want your wedding to take place at a venue steeped in history this may be the place for you!
At the Fort William Henry Hotel, located right in the Village, you can combine the beauty of the Lake George area with the historical significance of the hotel. Get married outside overlooking the southern basin of Lake George or inside in their expansive ballroom.
Read more on the history of Fort William Henry >>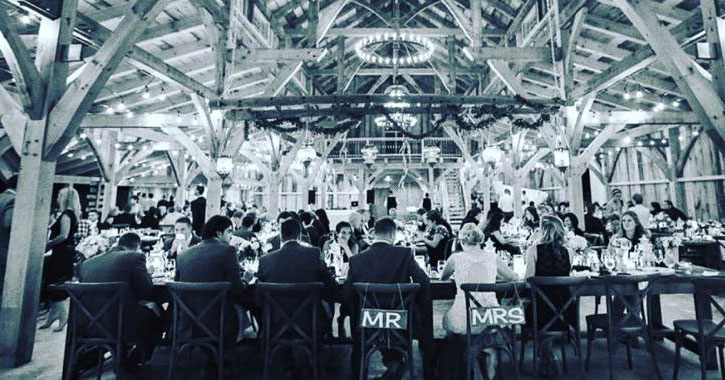 Located at the northern tip of Lake George in Ticonderoga is the Barn at Lord Howe Valley, a stunning wedding barn unlike any other barn venue you've seen before. This is a spacious 6,000-square-foot barn – you don't have to compromise on the size of your wedding just because you have your heart set on a barn venue! In addition, there is a bridal barn with separate bride and groom suites for your use prior to the ceremony.
The barn is located on 77 acres that offer prime photo opportunities and the whole property is fenced with gorgeous white Kentucky-style fencing.
Whitehall Athletic Club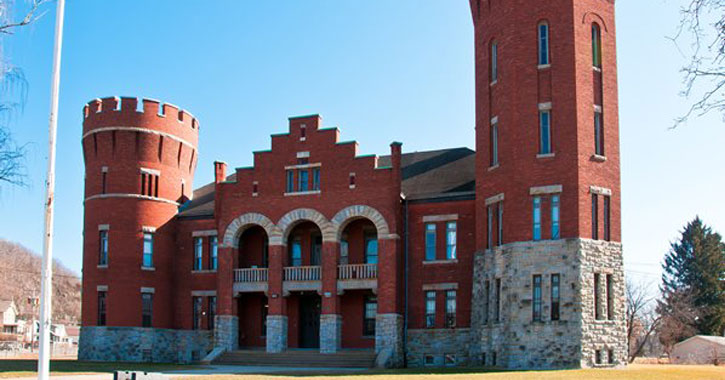 You could get married in a stunning building with striking architecture if you choose the Whitehall Athletic Club, located in nearby Whitehall. You'll be getting married among multi-story towers, stone carvings, tall windows, and additional ornate details.
This venue has a number of options for holding weddings, depending on how many guests you're expecting, and it also has a bridal suite.
Wintergreen Lake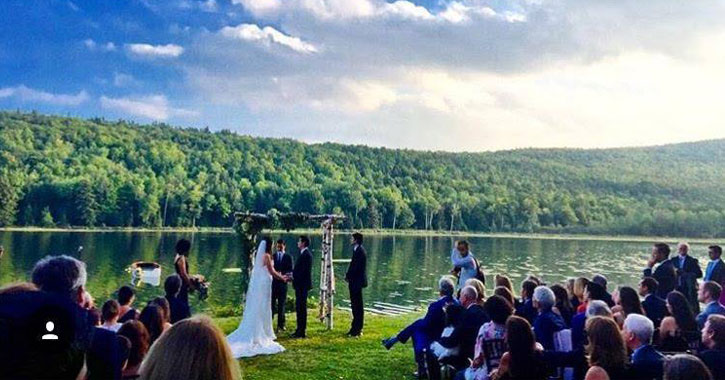 Did you know? There is a much smaller lake to the west of Lake George called Wintergreen Lake and you can get married here, surrounded by the Adirondack wilderness. This small lake is a hidden gem with 500 acres of trails, mountain vistas, and brooks.
If you're looking to incorporate some outdoor recreation with your wedding, like hiking and fishing, you'll definitely want to consider Wintergreen Lake. You can also experience glamping here! How does staying in a five-star safari tent with a queen-sized bed on your wedding night sound?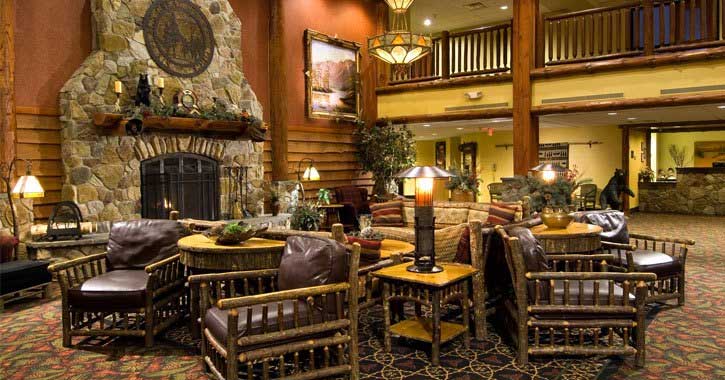 Yes, it's true – you can get married at The Great Escape Lodge in Queensbury! You and your guests can enjoy the rustic Adirondack Lodge, the huge indoor water park, and even a spa. The ballroom is 4,800 square feet and is located right near their courtyard area, where you could hold your ceremony.
Make your wedding an event to remember when you get married at the location of so much fun and joy for those in the Lake George area.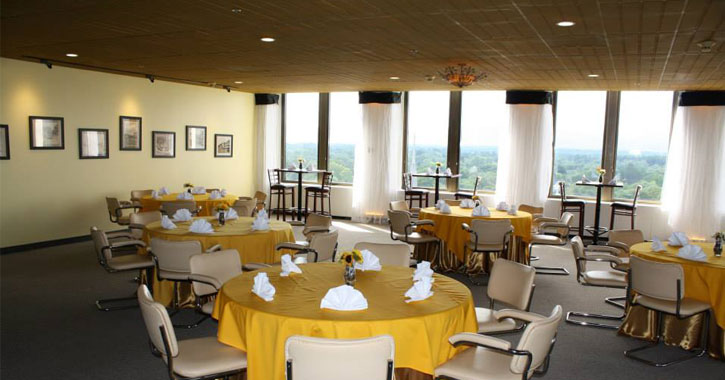 In nearby Glens Falls you could get married at the top of a tower with panoramic views of the Adirondacks and Green Mountains! The Tower offers an incredible opportunity to get married where you can see and enjoy all the beauty of our region without having to worry about the weather.
You'll be floating on cloud 9 when you're getting married nine stories up.