How Much Will Your Wedding Cost – And Where Can You Save?
You're newly engaged. You're in love, having the time of your life. The last thing you want to do is crunch numbers, but it's much better to go into wedding planning having a solid budget to work from. You don't want to start off your marriage in debt! Once you know the numbers you're working with the entire decision-making process gets much easier. See how to figure out how much your wedding is going to cost – and where to cut costs!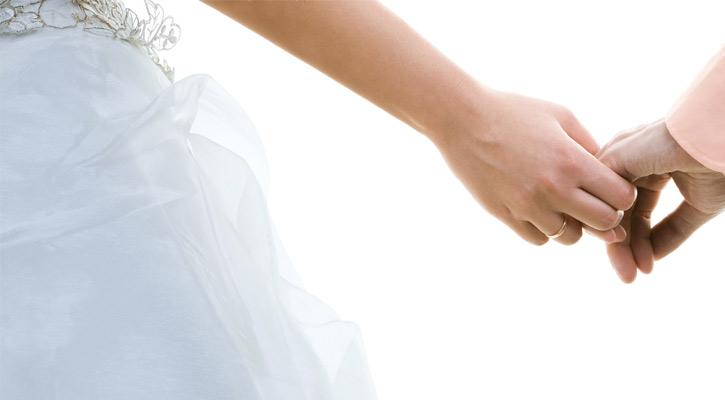 How the Budget Breaks Up
Some simple math will get you where you need to be with your budget. Here's how the money is likely to be divvied up:
It's easy to see where the majority of the money is going to go, regardless of your budget. The venue, the food, and if you need it, any rentals definitely add up quickly. And don't forget the rehearsal dinner!
The above is a general break out – some aspects of the wedding will cost less for certain people, allowing you to allocate funds elsewhere. For instance, maybe your wedding bands are heirlooms and you don't need to buy new ones. Maybe your best friend is a wedding DJ or a hair stylist and you can get a nice discount in one of those areas.
If you know you're going to go over budget in a certain area – say, you have your eye on a dream wedding dress that takes up a good 10% of your budget – no worries! Just cut back somewhere else.
Where to Save
You can still have the gorgeous wedding of your dreams right here in Lake George without breaking the bank! Here are some quick tips on where to cut costs:
Put the flower budget into the bouquets and have nonfloral centerpieces
Choose flowers that are in season
Have your wedding on an "off day" like Friday or Sunday
Skip the champagne toast (guests can toast with another drink!)
Have guests RSVP through your wedding website
Hire a DJ instead of a band
Trim down the guest list
The last point is probably the most important – many caterers charge by the head, so the more guests you have the more expensive the wedding will be. Don't feel obligated to invite relatives you've never met or everyone in your entire office – invite friends and family who you're truly close with and who you can't imagine not being there with you on your special day.
A Note on Communication
Again, sitting down and figuring out a budget isn't the most fun part of planning a wedding, but it will make everything go more smoothly. You can't do this alone, though. Even if you've taken over some or most of the wedding planning duties – has the groom even seen the seating chart? – this is something you'll have to do together.
And furthermore, you'll need to have a possibly awkward but still necessary money conversation with your parents, your future in-laws, and anyone else who is putting money towards the big bill – there is no other way to accurately determine the budget you're working with, and you don't want to make any assumptions.
Sometimes parents will offer to throw in a certain amount. Other times, they'll dictate that they'll pay for something specific – the photographer, for instance. Find out who is willing to contribute what, write it down, and figure it into the grand scheme of the budget.
When you have the final number you're working with you can then split up the budget into the appropriate categories and decide where you're going to cut costs – if you need to cut costs. Enjoy your Lake George wedding!